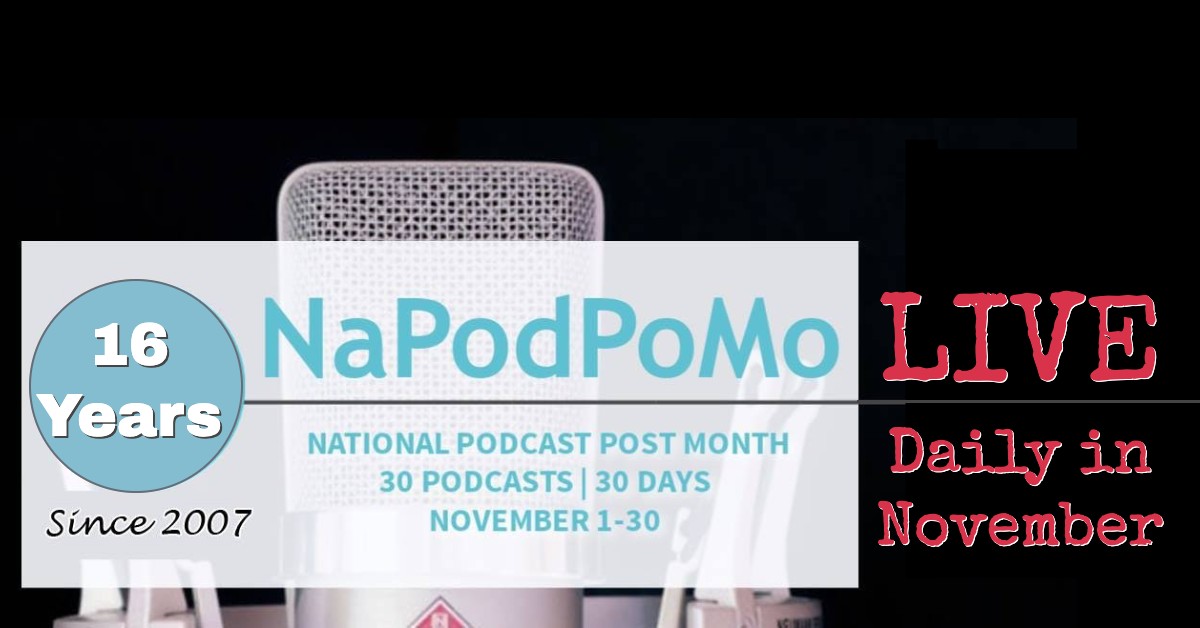 Introducing National Podcast Post Month Live
National Podcast Post Month is an annual 30-day podcasting challenge which began in 2007. This year is the 16th annual event where podcasters from all over the globe take on the challenge to create 30 podcast episdes during the 30 days of November.
This year, we are adopting the live item tag (LIT) from the Podcast Index namespace which is part of the Podcasting 2.0 movement.
What does that mean?
It means we are trying something totally new to NaPodPoMo. Will it blend? The only way to know is to push the buttons and pull the levers.
But That's Not All
If you're reading this post, then you are reading this from the Hive blockchain. Which means Web3 continues to be very much a part of NaPodPoMo. The Web3 aspect began in 2021 and is growing and expanding from year to year. This year will bring together Podcasting 2.0 and Web3 in one thirty day challenge.
Make Plans
We are weeks away from day one of National Podcast Post Month. Now is a great time to begin learning about NaPodPoMo, plan your podcast, become part of the community, and get ready for what will become your favorite 30-day challenge.
Connect
Get connected with the communities either on Web2 (Twitter/X & Facebook) or Web3 (Hive) and of course connect with NaPodPoMo Founder, Jennifer Navarrete @epodcaster (on Web2 & Web3)
NaPodPoMo Website: http://napodpomo.org
NaPodPoMo Facebook Group: https://facebook.com/groups/napodpomo
NaPodPoMo Hive Community: https://peakd.com/c/hive-128305